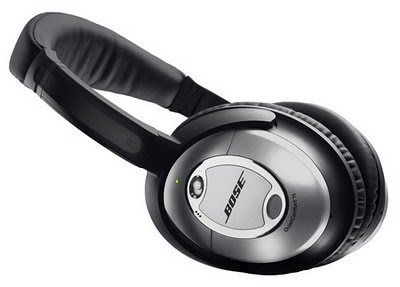 Have you ever had one of those ideas that was supposed to be so helpful but ends up causing way more trouble than it was worth? I had one of those on Saturday night. I was assigned a short trip for work, just two days, so I elected not to take my large LuggageWorks rolling bag, and just take a small backpack.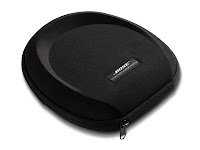 It turns out that not having my regular bag threw me out of my normal rhythm of placing my Bose QC 15 noise canceling headsets BACK into my bag from the seat back pocket where I keep them for landing. I arrived in Atlanta after a nice ride with my headsets. Unfortunately, I didn't leave the airport with them, or my iPod that was inside the headset case.
Some lucky soul found a very expensive early Christmas present, either on my seat or in the seat-back pocket. I realized my mistake just after exiting security so I headed over to lost and found. Delta amazes me: the Atlanta Hartsfield-Jackson airport is the busiest airport in the world, measured by both passenger volume and aircraft handled. As large as it is, Delta has only one person who works the "Lost and Found" counter. I waited at this counter for 90 minutes for someone to show up, not knowing when the employee would return.

Finally, a woman strolls up to the counter and asks if she can help me. She had been doing "her rounds" where she saunters through the terminal picking up lost and found articles that gate agents give her. (No where to be found is a sign that says: I'll return at such and such a time.) I didn't have high hopes, but I trust in a God bigger than this simple problem, and maybe this lost and found person would return my things. Alas, it wasn't meant to be as she had no Bose headsets for me. I filled out a form just incase, but I had a sinking feeling I just threw away a lot of money by being careless and stupid.
When these unfortunate life things happen, I get upset by the fact that I wasted money. I would much rather have been in the situation where I got to keep the headsets and iPod, and donated their value to charity. The same goes for silly things like speeding tickets: I'd rather give that $90 to a homeless person than to a greedy State. Oh well, these things are replaceable, and after all, would I really give the value of my loss to charity if I hadn't lost something? Maybe I'll give the money away if I get the headsets back because someone was nice enough to return them to Delta . . .
A little plug for Bose QC 15's and LuggageWorks. First for Bose: I swear by these headsets, they are much better than previous generations, and kill all the rumble of the engines to allow for a peaceful trip. They help me arrive more rested and definitely help protect what precious hearing I have remaining. Inside their case, I keep my iPod so that I can fly in silence or listen to my music. If you fly at least once a month, I highly recommend picking up a pair, if you can part with the $300. If you do want to spring for them, look to buy them here at Crutchfield.com because you won't pay shipping or tax.  You can get them at Amazon here
, but you may pay sales tax.
As an audiophile, I do NOT recommend Bose speakers or products for your home theater. They make great aviation headsets and amazing noise canceling headsets, but not much else. Ever noticed in a BestBuy that Bose speakers are in their own section, without the ability to compare them to other speakers? That's because Bose doesn't want you to hear the comparison. Do yourself a favor and buy B&W; speakers for the same price (or less) than a Bose "Theater in a Box" system.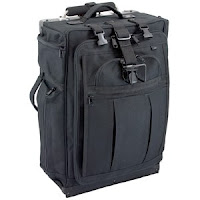 Also if you are a frequent traveller, look into LuggageWorks for your luggage needs. When you walk through an airport terminal, more than half the flight crew will be toting LuggageWorks roller bags because they are indestructible. Hoity-toity brands like Tumi will not take the abuse of constant travel. TravelPro bags do not offer warranty service for flight crew because they know their products can't take the abuse. If LuggageWorks makes stuff tough enough for traveling 300 days a year, it's tough enough for just about anyone. They are more money up front, but again, to be responsible with your money, pay a little more up front once, instead of over and over again with cheaper bags. After years of travel, you'll save money by buying quality stuff the first time. LuggageWorks will even do service on your bag to replace the rollerblade wheels and other parts, when it's finally taken its last shot by a baggage "handler" thereby renewing its lifespan, and increasing your savings.
Finally, did you happen to see a Bose headset case with an iPod inside while traveling through ATL on May 9th? I'd love to hear from you!