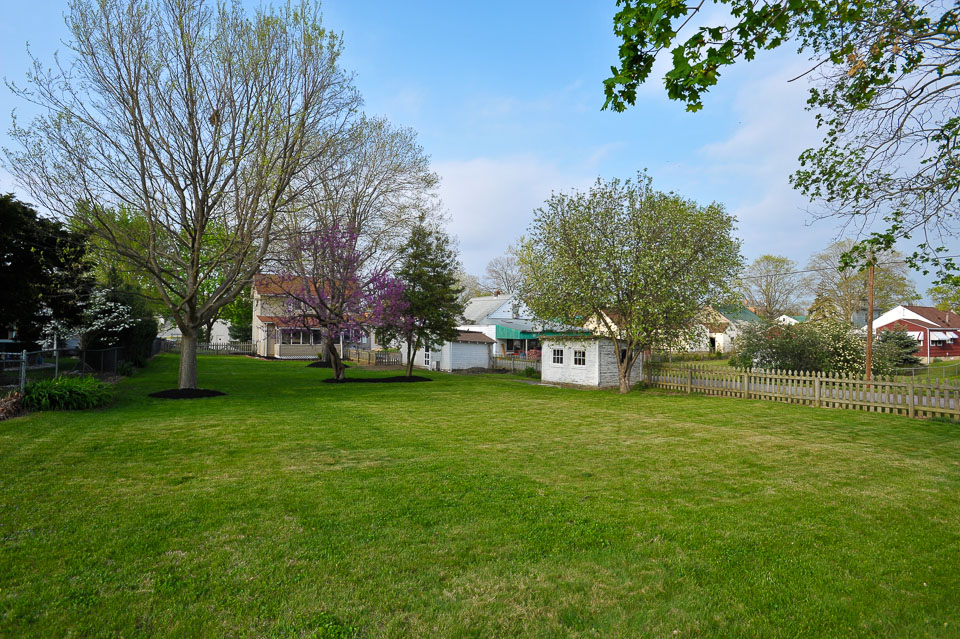 Because we are moving to Texas soon, we put our house up for sale. We listed with a Realtor, but I wanted our listing to have a little more razzle dazzle. If you have listed your house for sale with a realtor in the last decade, you will know that agent's websites are usually lacking in a lot of areas. Obviously we wanted our listing to stand out, so I created a WordPress website at GroveportHome.com. We then ordered a few custom signs from BuildaSign.com and placed one in our yard next to the realtor's sign, and a few around town.
Info tubes are so 90s, so when people drive by our house and want more information, they just see our sign and visit the site on their mobile device or when they get back home. Plus, how many people today put together a quick website that shows photos, local information, and has the personal touch from the owners? The answer is very few, and when sellers need an edge, a website is one cheap and easy way to go.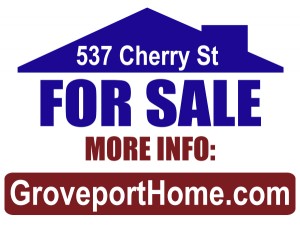 Many homes for sale today simply have a phone number to call on a sign out front. If most buyers are like me, they won't call that number but instead look up the listing on Realtor.com. The problem with this method is that Realtor.com listings have to be unbranded (no personal info) and all listings there are the same, with boring, sometimes un-helpful information. If someone can see a home listing at Realtor.com and see a personal website, they will get a better overall feel for the property. We shared what we loved about the house, the updates made to it, and what the community is like. An example of this is that we have access to 100+ miles of bike trails that go by our house, and have a Rec Center that has a water park, lazy river, a fitness center with over 100 machines, and hosts tons of community events. People won't know about that reading from an MLS listing.
We also got social and added a Facebook and Twitter page for the house. That way, the young and trendy types can follow along with any announcements that are made. I used Twitter to herald the good qualities of our home, like the efficient appliances, low utility bills, the organized closets, and such.
If you haven't been to Zillow.com to check out your own house, you need to. It will show stats about the neighborhood, an average valuation, and allows owners to update the information Zillow carries about the property. We updated our Zillow listing with the updates made to the house, and uploaded pictures. Zillow will also set up a nice, html based ad that can be put into Craigslist for free, and it's dead simple.
In the end, if you want to sell your property, just a few quick and easy hours of work can really help pay off. I took all the photos of our house and uploaded them to the GroveportHome.com blog, wrote some copyright, and boom, all set! We sold some lake property without a realtor by setting up 200LakePoint.com. The project took less than a day to setup and ultimately sold our property. Check out WordPress. Happy blogging and happy selling!