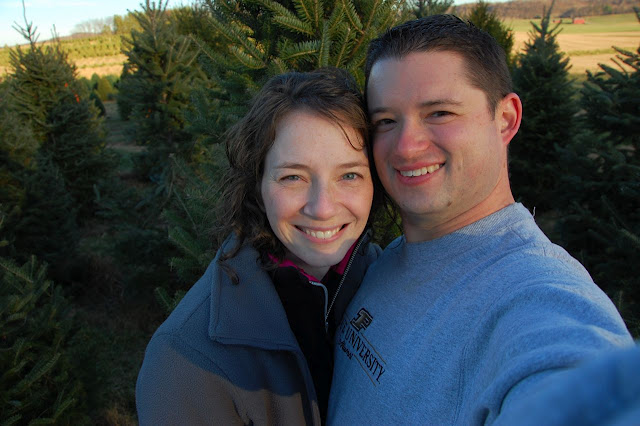 I haven't had much time to blog because the holidays are approaching and I've either been working or visiting family on time off. We spent some time in Texas before the Thanksgiving weekend because I was working over that holiday. My extended family in Texas was gracious enough to put on a full Thanksgiving meal for Laura and me. We provided a smoked turkey from Greenberg Turkey (highly recommended to anyone who reads this blog in the U.S.) and the family provided the rest of the fixin's.
Even though I worked over the Thanksgiving holiday again this year, I was glad to be home right afterward so Laura and I could get a Christmas tree together. Last year, Laura had to buy a tree, decorate it, and put the house Christmas decorations up by herself, because I was still in Hong Kong for training. That was tough on her, so I'm glad I was able to be home for that this year. Click on our picture at the top of this post to see more of our tree decorating.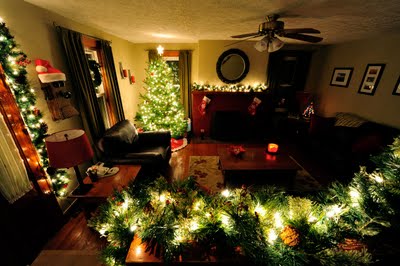 We always cut our Christmas trees down at Saum Farm. They are affordable, have a huge selection, and stay looking fresher, longer, because they are cut by us. We like to go for the Canaan fir, because of the way they look, and the needles aren't prickly for adding lights and decorations. We were going to go cut one down with the rest of Laura's extended family, but I got sick the day we were supposed to go, so we went by ourselves later. It was a blast for me, because I love Christmas, Autumn, and the whole holidays, plus I missed it all last year. I must say that we got a great tree this year and it sure is nice to be home for the holidays. We bought some more house decorations and had a fun time preparing our living room for the holidays.

Speaking of the holidays, I'm sure you've heard the saying that "Jesus is the reason for the season." Well, as Pastor David Dykes points out here, that actually may not be the case. In reality, WE are the reason for the season. Sacrilege? Not hardly. See, as the pastor points out, Jesus came into the world, not for himself, but for us. We all sin and need a Savior from that sin. Christ came to Earth to provide us a way out of our sin, and a chance to spend eternity with Him. If we weren't sinners, He wouldn't have needed to come to Earth and die on a cross for us. But He loved us so much, that He came to die for us, to take our place for the judgement of sin. How cool is that? It's for this reason that we celebrate every 25th of December: the birth of the Christ. Sure, it's nice to give and get gifts from family and friends, but as the commercialism of Christmas screams ever louder and louder in our ears as the years pass, take time out of your holiday to remember the real reason for the season — our need of a Savior.